Our Wines

In Cafayate, the heart of the Calchaquí Valleys, truly unique wines are made, with aromas and flavors that are a result of the incomparable characteristics of Cafayatean terroir. Here, each grape variety expresses itself in the terroir with great personality and, at the same time, it is the accurate expression of the place where it grows.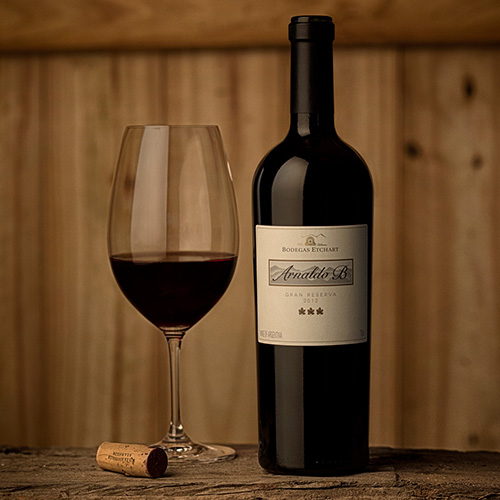 Arnaldo B


Launched in 1990, Arnaldo B. is the icon wine of Bodegas Etchart that was born as a tribute to the founder of the winery, created using the best grapes of Cafayate. Made with Malbec (60%) and Cabernet (30%) as base varieties, the remaining 10% of the blend varies year after year, depending on the harvest of Tannat, Syrah, Bonarda, Ancellotta and Petit Verdot grape varieties.
Elegant, complex and structured, this great blend is a wine that is at the level of Arnaldo Benito Etchart: a hero of the Argentine winemaking.
Arnaldo B
A deep violet-colored wine of great complexity, with aromas of spices and ripe fruit that are reminiscent of pepper, licorice […]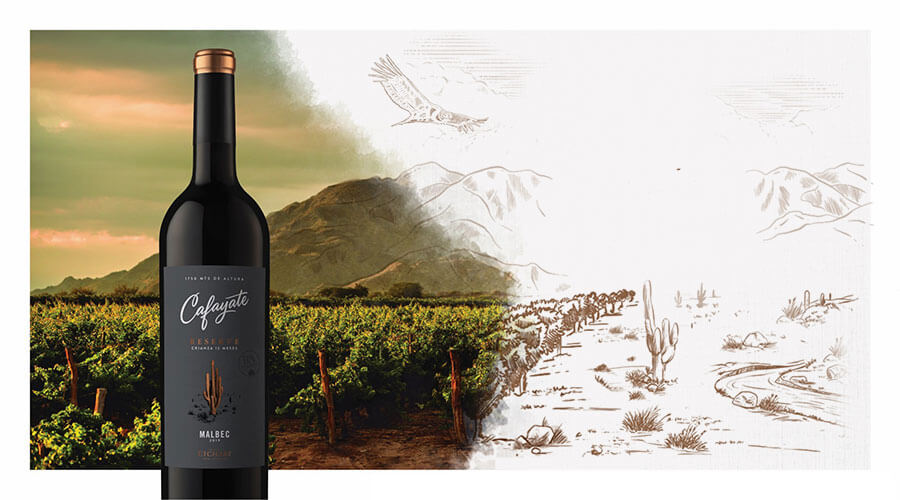 Cafayate Reserve


Since 2009, the Cafayate Reserve line has been seducing wine lovers with premium, balanced and distinguished wines as a result of vineyards implanted over 1,750 meters above the sea level. The red varieties, Cabernet Sauvignon, Malbec and Syrah, are the accurate reflection of the Cafayatean terroir: they are intense, strong and mature. The whites, Chardonnay and Torrontés, stand out for their great aromatic complexity, structure and body while still being soft and velvety; these are high lineage wines.
Based in a philosophy that favors balance and elegance, alongside with the wood´s contribution, this range of varieties is the true representative of the Cafayatean terroir.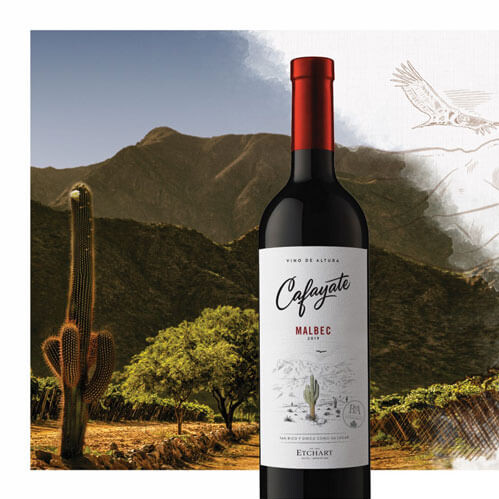 Cafayate


This line reflects the purest expression of the Calchaquí terroir through varieties that invites wine lovers to discover the Cafayate´s identity: its aromas, flavors and the touches provided to each grape variety.
It is a series of young and easy to drink wines that offers the typical characteristics of each grape and the unique and distinguishable character of the valley that gives its name to its varieties Cabernet Sauvignon, Malbec, Syrah, Torrontés, Chardonnay, Torrontés Tardío and Rosé. These are genuine, fruity and expressive wines, with the Cafayatean terroir´s signature.